Image is for illustration only and should not be relied upon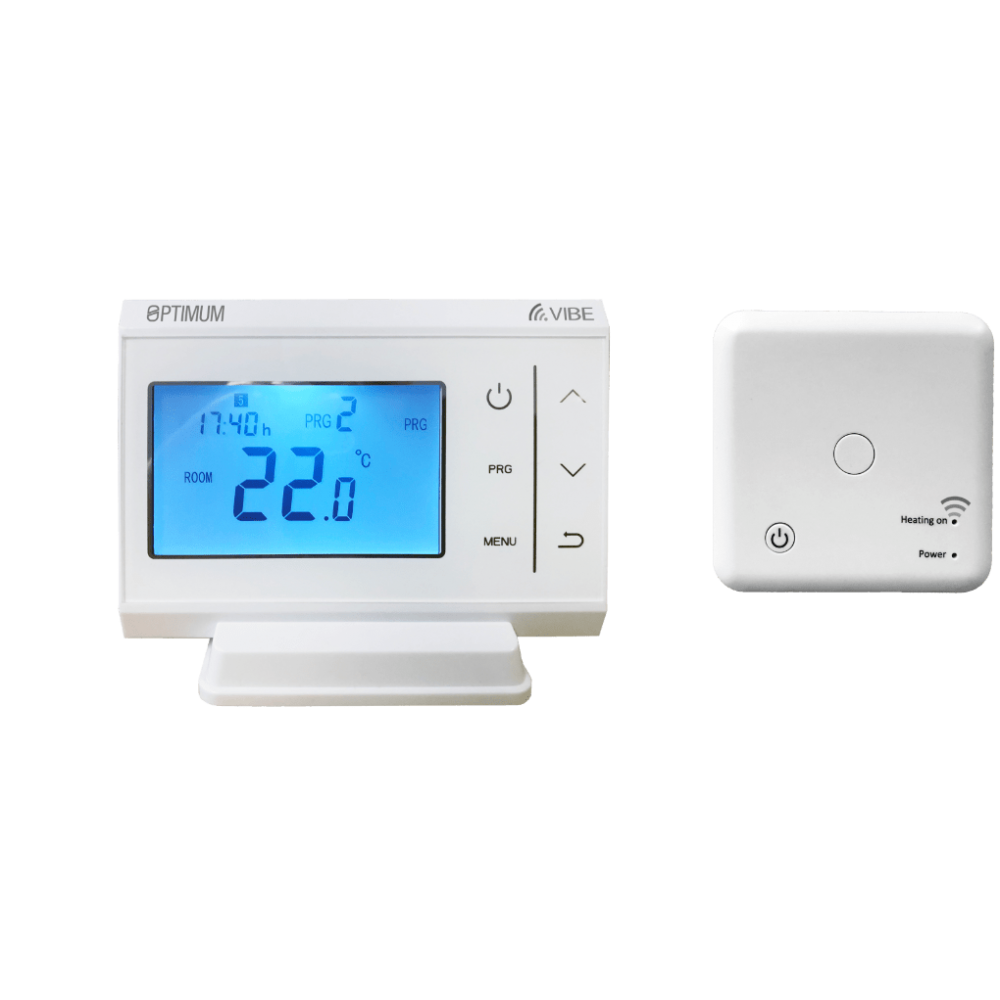 Optimum Vibe2 WiFi Wireless Programmable Thermostat
---
---
Availability:
Out Of Stock
The Optimum Vibe2 WiFi is a smart radio frequency battery-powered programmable room thermostat with touch-screen controls, providing four timed temperature periods every 24 hours. The transmitter has a large blue backlit display and runs a pre-programmed user adjustable temperature profile. Users can just touch the up or down control icon at any time to manually adjust the current temperature setting. The Wi-Fi & radio frequency receiver must be wall-mounted adjacent to the boiler, has auto-recognition open therm connections and volt-free switching; indicator LED lights showing power and status as well as a button for manual override if required. The control set uses 2.4GHz Wi-Fi and 868MHz frequency. It is pre-linked in the factory for quick installation.
The Vibe2 can be controlled over your Wi-Fi connection when you are in the property, or externally over a 3G/4G data connection using the free C-Home App on your IOS or Android phone. Google Home and Amazon Echo (Alexa) are supported.

Dimensions:
Thermostat: 120x85x22.5mm
Receiver: 85x85x25mm

Temperate range: 5-35C
OpenTherm: V4.0
Optional TPI regulaion
Differential (On/Off mode): 0.5C
Programming: 5/2 Day
Optional backlit display
​


Hi. The Thermostat is battery powered. The receiver is mains powered. Manuals are available under the downloads tab.
Showing 1 to 2 of 2 (1 pages)