Image is for illustration only and should not be relied upon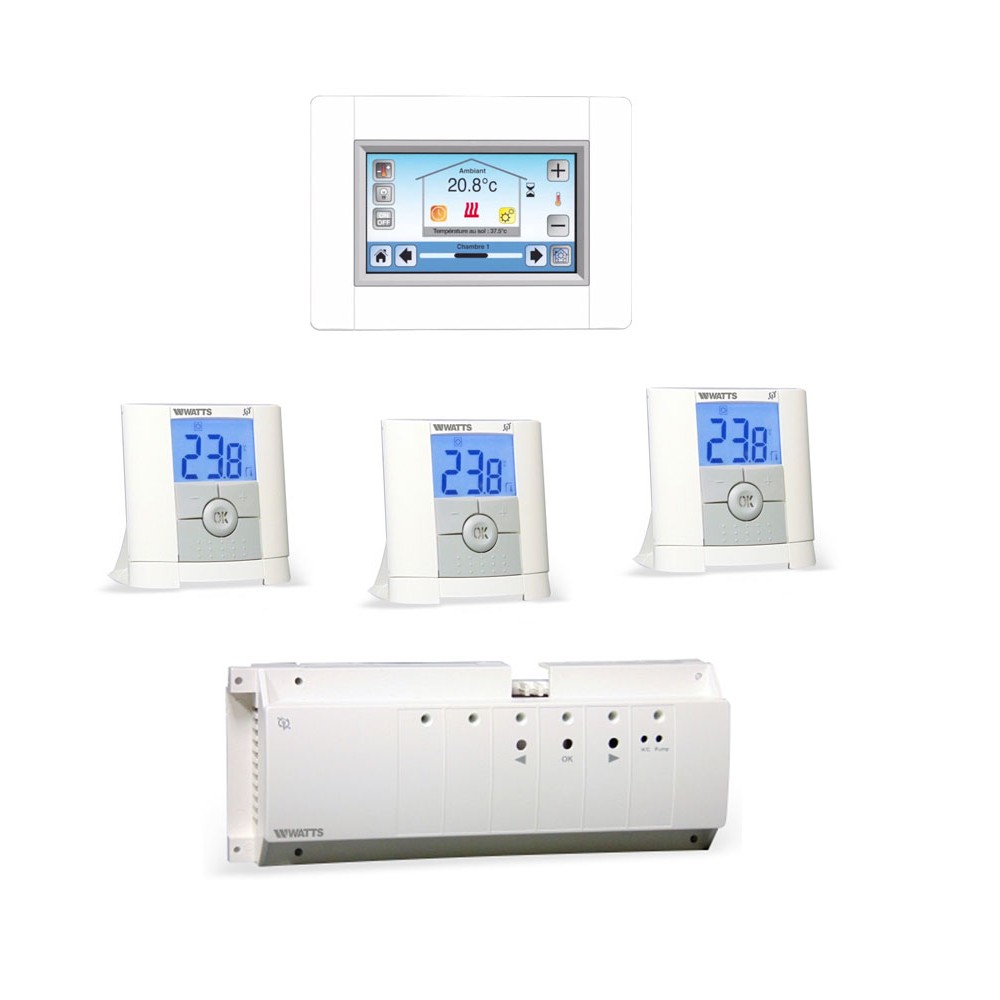 Watts Vision Internet Controlled UFH Control Pack
Express delivery Available Until 4pm
UK Mainland Only,
3pm cut-off for Highlands and Islands
1pm for Europe
Image
Product
Stock
Price
Add to Cart

2 Rooms

HCO Code: BU752-2

In Stock

£386.27

Ex VAT: £321.89

3 Rooms

HCO Code: BU753-3

In Stock

£411.71

Ex VAT: £343.09

4 Rooms

HCO Code: BU753-4

In Stock

£437.15

Ex VAT: £364.29

5 Rooms

HCO Code: BU753-5

In Stock

£462.59

Ex VAT: £385.49

6 Rooms

HCO Code: BU753-6

In Stock

£493.76

Ex VAT: £411.47

7 Rooms

HCO Code: BU753-7

In Stock

£567.07

Ex VAT: £472.56

8 Rooms

HCO Code: BU753-8

In Stock

£592.51

Ex VAT: £493.76

9 Rooms

HCO Code: BU753-9

In Stock

£617.95

Ex VAT: £514.96

10 Rooms

HCO Code: BU753-10

In Stock

£643.39

Ex VAT: £536.16

11 Rooms

HCO Code: BU753-11

In Stock

£668.83

Ex VAT: £557.36

12 Rooms

HCO Code: BU753-12

In Stock

£694.27

Ex VAT: £578.56
Watts Industries Europe is proud to announce the New WATTS®Vision, a scalable and easy to update smart home system with an expanding range of products.
All Products are designed and manufactured by WATTS ELECTRONICS to offer innovative products and to bring value and comfort to each home.
With WATTS®Vision you can control and monitor your home with one simple click from where ever you are, be it with an App on your smart phone (iOS and Android), a tablet, or web browser.
WATTS®Vision allows a user friendly and intuitive operation and management of multi-zone systems, temperature settings and time schedules. The central unit is equipped with a color touch screen of 4.3" in a choice of languages, and can control up to 50 Zones (heating, lighting, plugs).
The pack contains:
1 x Central Control Panel
1 x Wiring Centre
1 Thermostat for each room.
Features:
Free Apps (iOS, Android)
WIFI connection by one click
Local and remote access via web browser
Intuitive, Plug and Play
Multi-device controls for a wide range of applications
Daily time schedule
Automatic synchronisation with connected devices
Multilanguage support
Upgrades and updates by micro SD card
Full color Touch Screen 4.3"
Power Supply 230V/50Hz or USB (cable optional)
RF Communication 868 MHz with WATTS Protocol
WIFI communication (2,4 GHz) for Smart phone (iOS, Android) and Web browser control
Expandable up to 50 Zones (Heating or Lighting)
Requirements:
1 central manifold for all rooms that need to be controlled
230v Thermal Actuators on your manifold (Please contact us if you are unsure)
WiFi access to the internet